Have you been to Evergreen Lake near Denver, Colorado? It's the perfect place to take out of town guests who want a taste of the mountains, but without a long drive. This is the perfect place to spend a Saturday morning fishing, hiking, or walking. You can even rent canoes and sailboats on the lake at the nature center (the house next to the lake).
The photos in this post are from a November trip.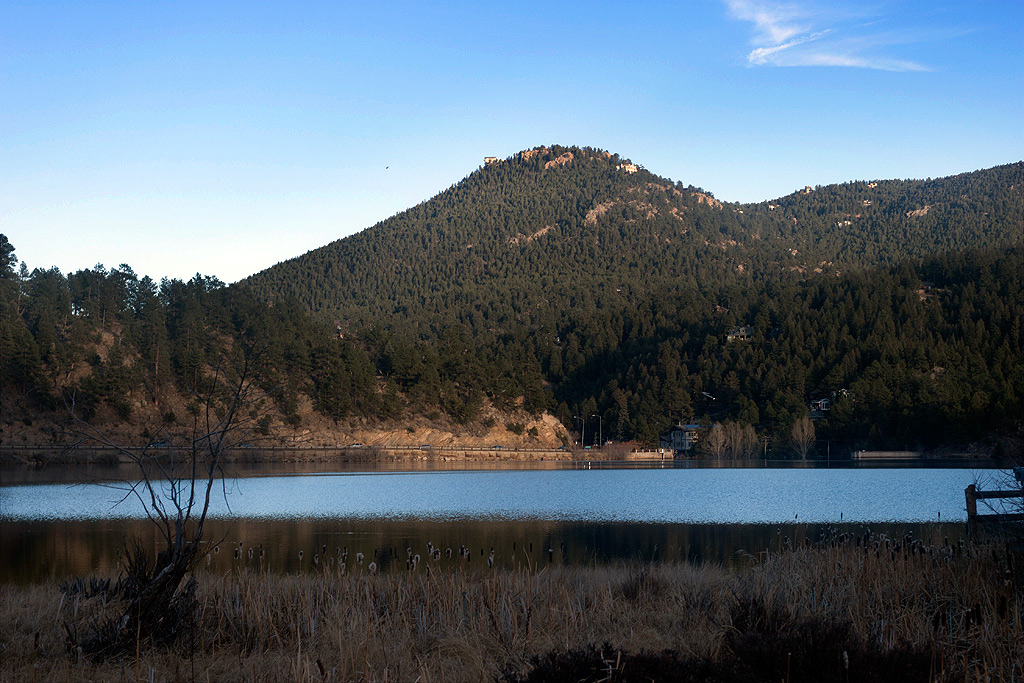 There are so many ways to enjoy Lake Evergreen. The lake was created when a spillway dam was created at the west end of the hamlet in 1928. A log cabin was built in the 1930s but later burned down, and was eventually replaced with the current lake house.
The trail is open year round, and the beautiful board walk is the perfect place to spot migrating birds and see fish. There's a picnic area, and plenty of large expansive grass areas for fun. Swimming and motorized boats are not available on the lake, due to the fact that the lake is used for drinking water.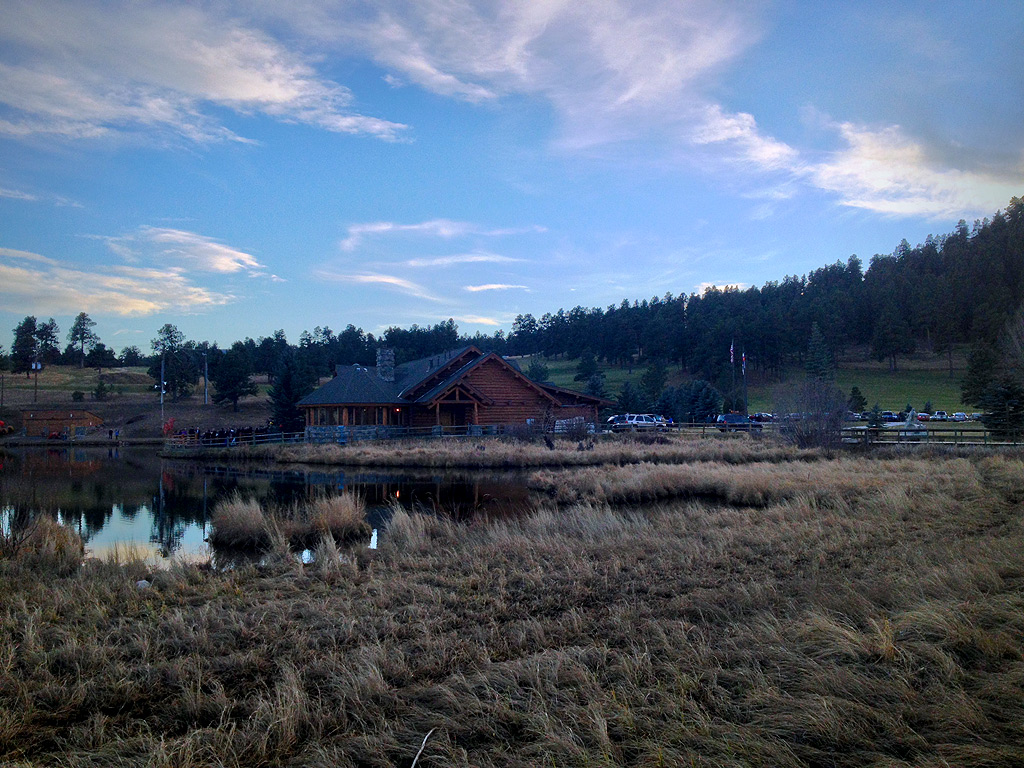 During the winter months, the lake is the perfect ice skating park! Every year on New Year's Day there's a "Polar Plunge" at the lake! It's wildly popular, and they drill a hole in the lake, and jump in! It's totally crazy, and you can find videos on YouTube showing the event. There's a zamboni that smoothes the ice in the winter time. The Evergreen Park and Rec. department. Lights are usually added for ice skating in the evenings, and there are occasional ice hockey games.
On New Year's Eve each year, a "Skate the Lake Extravaganza" is held and is wildly popular.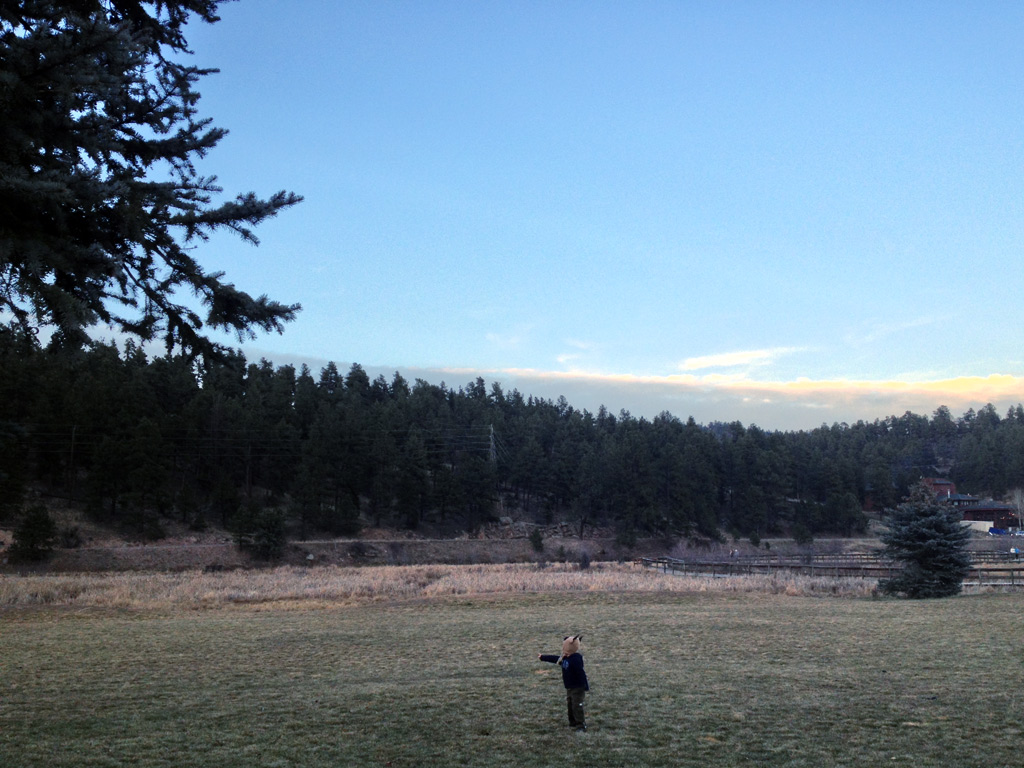 The Evergreen Lake Trail is a 1.3 mile loop trail that is perfect for a Saturday lazy stroll. You'll start in the parking lot and walk along the wooden boardwalk over the wetlands area of the lake. The trail winds across two bridges and into the town where you can get some food, or do a little shopping. There's also a coffee shop at the end of the trail.
Besides the lake, the Warming House and Nature Center, operated by the Evergreen Audubon Society, you can get information about the park, learn about the local nature, birds, flowers, and hear about upcoming events and field trips.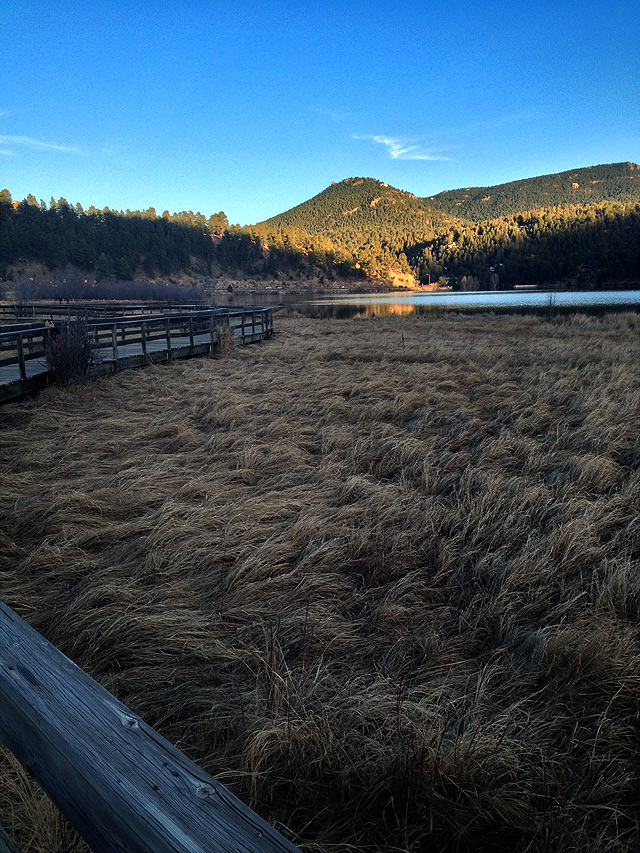 You can rent a sailboat or a canoe during the summer months. You can also bring your own private boat ($4 daily pass per boat).
They have:
Canoe's
Paddle Boats
Kayak's
Sailboats (Holder 12's)
Trike's
Fishing Boats
Nearby options include golf, art and sculptures, and downtown old Evergreen. You owe it to yourself to enjoy a visit to Evergreen Lake in beautiful Colorado. Enjoy and if you've visited, leave a comment!